Questions? +(91)8828117051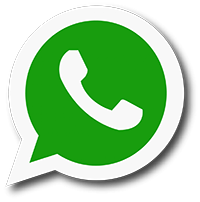 +91-8828117051
Mon-Sat: 10:00 AM - 5:00 PM
About The University
---
NMIMS, or NarseeMonjee Distance Learning, is widely renowned as one of the top B-Schools in India. NGA-SCE is recognized by UGC (University Grants Commission) and the Distance Education Bureau of India (DEB). The primary resources offered by NMIMS Distance Learning program are aimed towards sculpting of professionals who want to pursue their further education through distance learning methods. The university has a strength of over 40000 students, over 200 experienced faculty members, and over 7000 alumni. The distinguished faculty members of NMIMS are veterans in their field, coming from a diverse background with rich educational experience from the best B-Schools such as IIMs, IITs and ISB. They cover various fields of educational programs including business, finance, marketing, technology, and human resources. All the resources that are provided to the students of NMIMS Distance Learning program are well curated by the professional faculty members and thoroughly revised for providing hassle-free and errorless education.
Being a member of the Association of Indian Universities (AIU), the programs are recognized by WES. Students may verify the same from the WES platform for Canadian Immigration. NMIMS Distance Education program serves its students with highly innovative and revolutionary technology and offers every digital solution to enable faster and most tactful learning process to its students.
Benefits of Distance Learning with NMIMS University
---
Curated study materials and resources that are drafted by industry-best faculty members.
Soft copy or digital versions of all the books that are offered in the course
Special Online Weekday and Weekend lectures to choose from
Personal one-to-one Contact Programs for counselling and clearing any doubt
Recorded high-quality lectures for all the training sessions
A dedicated Mobile app along with the NMIMS Student Portal
Free-to-choose Online Examinations with the option to select your convenient date, time and venue.
Competitive exams with options for MCQs (Multiple Choice Questions) as well as descriptive questions.
Guest Lectures from Industry Veterans
Constant and top-notch support through phone, email, and WhatsApp
Special facilities for applying to a course with EMI or loans.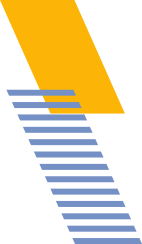 OUR COURSES
NMIMS Distance learning
---
Key Features of NMIMS Distance Learning
---
NMIMS is one of the few universities that has been awarded the status of Graded Autonomy by UGC, with a 3.59 GPA and Grade A+ NAAC Rating.
NMIMS has a strong upper hand in harnessing and delivering education services with a top-notch sense of integrity and equality. We always teach our students with extreme care and generate an unwavering sense of passion towards their goal. We channelize their thoughts and approach in education to direct in the proper direction so that when they grow ahead, they can deal with any professional situation with confidence and curiosity. Our approach doesn't restrict only in the knowing, but also in the execution with a professional outlook and corporate coherence. Besides integrity, we teach our students to connect between equality in behaviour and philosophy and make them brighter both ethically and morally. The strong ground that is developed in this process, allows the students of NMIMS Distance Learning program to mature in a magnificent style with humility and equality in mind. We never discriminate our students in any form- be it their mental sharpness or their background. We take care of all our students equally and give identical priority in providing the best of educational facilities and resources to everyone. To understand our students better, regular counselling is also established so that we can connect with them and provide them with the appropriate style and flow of learning.
We provide education to our students of the NMIMS Distance Learning Program through a web interface as well as a ready-to-use app for Android and iOS operating systems for mobile phones. This allows the student to get the impression of the "Learn from Anywhere" concept.
NMIMS Distance Education University has intense and trusty tie-ups with leading companies that include corporates and start-ups. We also offer mentoring seminars to enable our students to learn faster and understand and in the corporate outlook of the current professional world.
The dedicated support team of NMIMS is always available to assist its students through phone calls, WhatsApp or Email. We offer an open door policy for transparency and clarity in the exchanges between students and management teams across all stages.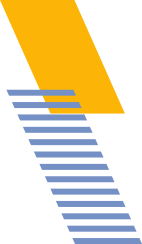 Admission: Eligibility Criteria and the Process of getting admitted
---
NMIMS Distance Learning Program welcomes new candidates to apply for registration to one of the best B-Schools in India. The registration process is handled by Atharv Educational Services and we provide the top-most priority to all the applicants through our portal. The process of admitting new students is kept very simple and hassle-free.
Eligibility Criteria:
Bachelor's degree in any field from a recognized university or an equivalent degree from AIU-recognized university with a minimum percentage of 50% marks at graduation level.
Or, Bachelor's degree from any recognized university or equivalent degree recognized by the Association of Indian Universities (AIU) with less than 50% marks at graduation level and a minimum of 2 years work experience.
Step 1: Registration
You have to fill-up the form which is available from our Portal and make the payment for the admission process. Additionally, you may also opt to receive a form from us by requesting for the same through a postal courier or visiting our nearest branch.
Step 2: Submitting the required documents
You need to visit our Authorized Enrolment partner with the following documents:
Past academic documents such as 10th and 12th standard documents.
Work Experience documents if you have any prior experience in working for a company
Photo Identity (Voter ID, Driving license, etc)
A passport size photograph
The counsellor will cross-check and verify every document and then continue uploading the documents to our server.
Step 3: Payment of Fees
There are two modes of payment of the fees for admission:
Online payment
Offline payment (A demand draft in favour of our institution's name.
You may also avail ofan educational loan without the use of a credit card. EMI facility is available for the duration of 3, 6, 9 and 12 months using the card of HDFC, ICICI, Axis, Citi, Standard Chartered, HSBC, or Kotak Mahindra Bank.
Step 4: Admission confirmation
When the above steps are complete, you will be successfully admitted to the NMIMS Distance Learning program. You will receive a Student Number after your documents are approved by the university.

We at Atharv Education are always available for interacting with you. Our slick support team behind Atharv Education is constantly working daylong to provide you with all the solutions in Distance Learning Program. We are tied up with the NMIMS Distance Learning program and can enrol you in the university with the most convenient of options and the best of interview processes
Excelling Distance Education
From 16 Years