Mon-Sat: 10:00 AM - 5:00 PM
DY Patil Distance Learning Program
---
India is a land that has observed constant and exhaustive changes in the educational pattern across all examination boards. The multitude of changes has always been aimed towards the rapid growth and development of students so that they can nurture and thrive into highly established professionals in the industry. The current scenario of the Indian education system has reached a pinnacle in providing rock-solid structure and strategy in educating students, therefore helping all students to rapidly grow in all the mental and intellectual horizons. Adhering to these constant revolutionary changes and adapting to the innovative patterns in the system of education, DY Patil University offers world-class courses in the disciplines of Hospitality and Management. DY Patil Distance Learning program is aimed towards a slick and rapid improvement in the process of education while maintaining the contemporary standards of the educational industry in the genre of Hospitality and Management. Being renowned as a sophisticated university, DY Patil has several tie-ups with some of the best international industries. Therefore, DY Patil Distance Learning Program is the unsurpassed choice for providing long-distance educational solutions for students.
Why Study With Us
---
DY Patil Distance Learning Program offers world-class distance education to aspiring candidates in India. DY Patil has a revolutionary infrastructure and innovative educational pattern that aids strongly in the swift development of students and sculpting them into all-round professionals. DY Patil takes extreme pride in the development and prosperity of its alumni. Backed by some of the most renowned and experienced faculty members, DY Patil Distance Education always maintains the highest standards and best discipline in providing education and counselling. All the students of DY Patil Distance Education University get the privilege of constant and serious counselling processes to aid in their development and build their roads based on their unique strengths and abilities.
DY Patil Distance Learning Courses
---
DY Patil Distance Education program offers a wide spectrum of courses for all the students of DY Patil University. The chancellor of the university, Dr. Vijay D Patil, strongly delegates that success can be accomplished only with an intelligent vision. Combined with the greatest of hardwork and passion, the vision that a student aspires can turn into reality and drive them towards the highest level of success that he can imagine. In today's world, a youth of this country has incredible potentialand the fire of ambition burning inside. If the student can channelize his energy in a positive direction under the guidance of an experienced professional, then the potential in him will surely prosper and nothing can stop him from achieving his dreams and goals.Dr. Vijay D Patil had always wanted to turn this vision into reality, and therefore, DY Patil Distance Education Program salutes his vision and working day-long to deliver the finest educational resources to its students and help them conquer their dreams.
DY Patil Distance Education Program covers a wide spectrum of degree and diploma courses. The courses are highlighted as follows: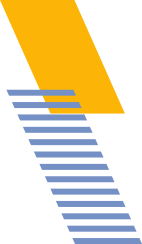 GRADUATION DEGREE COURSES
BACHELOR IN HOSPITALITY STUDIES
BBA IN TRAVEL AND TOURISM
BBA IN AVIATION
BBA IN LOGISTICS & SUPPLY CHAIN
BBA IN MARKETING MANAGEMENT
BBA IN HUMAN RESOURCES
BBA IN RETAIL OPERATIONS
BBA IN HOSPITAL MANAGEMENT
BBA IN INVESTMENT BANKING
Apply Now

POST GRADUATION COURSES
PGD IN HOSPITALITY & TOURISM STUDIES
PGD IN BUSINESS ADMINISTRATION
Apply Now
Benefits of Distance Learning with DY Patil Distance Education University
---
DY Patil Distance Learning University provides State-of-the-Art facilities and revolutionary resources that can improve the style and progressing speed of the student's educational career. Since we have a team of exceptionally proficient and skilled faculty members, the study materials and the resources (both online and offline) are curated to meet the supreme standards of modern education. Students can avail the DY Patil Distance Learning Program to facilitate better learning and thorough counselling using our digital tools, one-to-one counselling processes and corporate training services. The books and correspondence materials are thoroughly revised and updated by our veteran professors and hence, we have the confidence in the consistent deliverance of all our study materials and training our students with the best of tools to achieve higher, accomplish their dreams and shine like diamonds. During examinations, students may select the examination dates, venues and timings as per their convenience. We offer a plethora of facilities and features to keep our esteemed students thoroughly determined for their future.
Key Features of DY Patil Distance Learning University
---
Here at DY Patil Distance Education University, we assure you of the best standards of modern education. To ensure the consistency and speedy advancement of our students, we maintain some principles throughout our processes.
Our students are taught the most imperative and fundamental ethics so that they can develop and shine as professionals who are aware and ready to handle any situation in all spheres of life. We craft minds that shine with confidence, motivation and curiosity to advance in life with the richest of potentials and swiftest pace.
We never discriminate our students based on their competences, abilities and potentials. All our students are taken care of with the deepest sense of empathy and equality. As a result, the students of DY Patil Distance Learning develop aprofessional prowess with the brightest sense of compassion and humility.
The facilities that we provide in the distance learning platform maintain the best of standards in the industry today. We provide both tangible and digital resources that the student can access and train himself within the comfort of his own home. The student also gets the opportunity to choose his date of examinations as per his convenience. What's more- all our students go through frequent counselling process so that the teachers may understand their unique abilities and train them accordingly. This procedure immensely helps in crafting the best of minds and allow the students to shine with confidence.
We provide constant training sessions to all our students and give them a broader understanding of the corporate outlook today. Our students are educated and trained to perform to the best of their abilities and outshine the standards of professionalism
Admissions- Who can Apply
---
The DIY Distance Learning Program is open to all those who have completed their higher secondary schooling in any discipline from a recognized university or an equivalent degree from a university that is recognized by the UGC (University Grants Commission) with a minimum percentage of 35%.
To get admitted to DY Patil Distance Learning Program in any discipline, the following documents need to be furnished:
10th Standard (SSC) Statement of Marks
12th Standard (HSC) Statement of Marks
Photo ID Proof or Document (PAN Card/Passport/Driving License/Voter's ID Card)
Aadhar Card
2 (two) stamp-size photos (should not be older than 3 months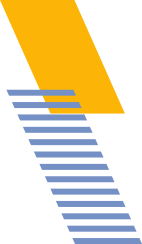 Excelling Distance Education
From 16 Years
Admissions- How to Apply
---
Step 1: Register
The first and foremost step in the Admissions process is to download the registration form and fill it up. The registration fees need to be paid during the submission of the registration form. When you have completed the submission of the form and payment, you will receive your username and password to log in along with the receipt of your payment.
Step 2: Enrollment
When the first step is done, you must login to the portal and navigate to the profile page from the top menu to enrol in the desired course. The documents that are required during the enrolment process is mentioned in the Admissions- "Who Can Apply" section.
Step 3: Payment of the enrolment fees
The enrolment fees for DY Patil Distance Learning Program can be paid through online through NEFT or offline using Demand Draft or Cheque. You need to pay to us directly. {Mention the details here}